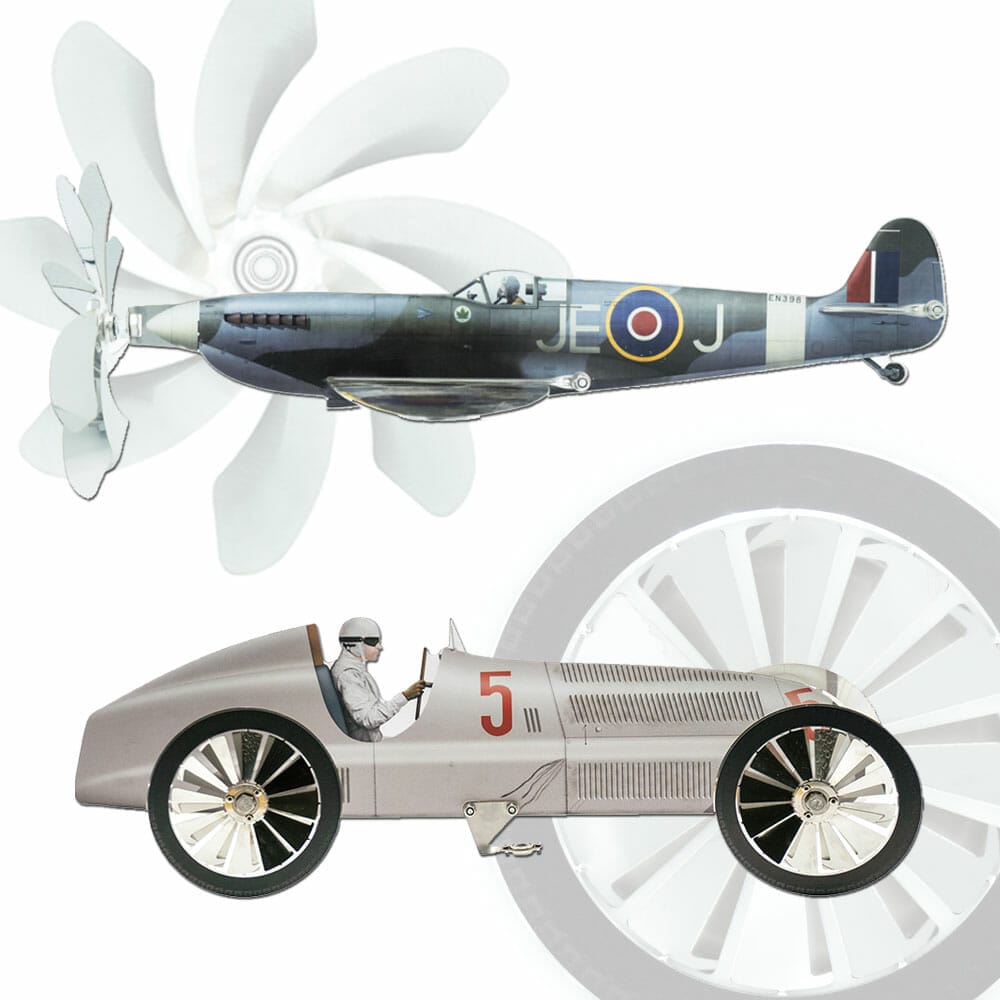 maxFlite's special wind spinners
We are a small manufactory for wind spinners, specialized in the design and production of stainless steel wind wheels for garden decoration. The starting point for this undertaking was the founder's pronounced enthusiasm for aviation. And so it came to the GardenFighter series where a wind spinner turns instead of the propeller at the front of the miniature airplane. The product range of wind spinners has been growing steadily since 2018. The big Junkers Ju 52 and the wind chime racing cars are quite new. The so-called GardenPropellers are currently being introduced in 2021. This series allows maxFlite.de to display almost everything as a garden wind spinner, e.g. animals and even more vehicles. We are already working on further innovations and surprises.
Robust materials such as stainless steel and aluminum are the basic material of our wind chimes. A wind turbine has to turn reliably even in light winds, which is why we naturally use ball bearings. Another specialty of maxFlite products is surface coating with detailed views of the original motif.
We give the customer a complete package including a pole and illustrated instructions. We do our best to clarify our customers' concerns within 24 hours by email. If there are problems, we are always accommodating to the benefit of the customer. Please do not hesitate to contact us and use the maxFlite service. We want satisfied customers who visit us regularly, enjoy our products and happily recommend us.
(DE) Free Delivery over € 50 amount
4 types of payment, e.g. Paypal
Construction MaxFlite GardenFighter
Along the pictured manual the windwheel is assembled within 5 minutes. A 70 cm high pole is part of the delivery and used to stick the wind wheel into the soil or attach it by cable ties to your balcony.